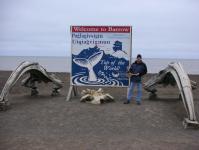 Dr. Robert Sanders in Barrow (R Gast)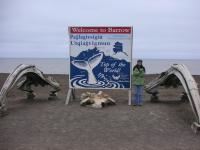 Becky in Barrow (R Sanders)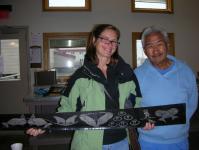 Baleen carving at Inupiat Heritage Center, Barrow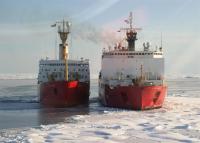 USCG Cutter Healy (right) and Canadian Coast Guard Louis St. Laurent (left)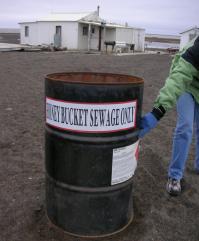 Improper HazMat label for "honeybucket"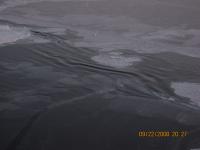 "rubber" ice (R Gast)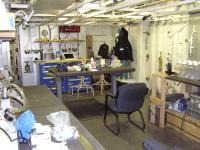 Our lab space on the Healy (HLY0806) (R Gast)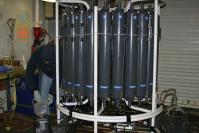 Bob at work




Mixotrophy in Polar Marine Protists

Collaborators:
Dr. Robert Sanders Temple University

Protists are traditionally described as either phototrophic (function as plants) or heterotrophic (function as predators or grazers), and this defines how they contribute to the generation and use of nutrients and carbon within the microbial food web. As usual, nature is not so black and white, and there are groups of protists that can successfully carry out both functions - they are called mixotrophs. These organisms include species of chrysophytes, dinoflagellates, prymnesiophytes and cryptophytes, and in some environments they can compromise up to 50% of the photosynthetic population and 75% of the heterotrophic population. Our recent work in the Ross Sea, Antarctica has indicated that mixotrophic protists comprise a significant percentage of the phagotrophic nanoplankton. This has led us to propose that mixotrophy is an alternative microbial dietary strategy of importance in polar marine environments, facilitating survival in long periods of darkness. We have undertaken a project to determine whether, and to what extent, mixotrophic protists are present in Arctic marine environments (the Beaufort Sea), and have recently been funded by NSF Polar Programs to begin work examining the impact of mixotrophic protists in the environment, to test what stimulates mixtrophy in polar protists, and to determine how the kleptoplastidic association may function.