Lou St. Laurent
DIMES
DIAPYCNAL AND ISOPYCNAL MIXING EXPERIMENT IN THE SOUTHERN OCEAN
Main cruise webpage: DIMES Project
WHOI OML Participation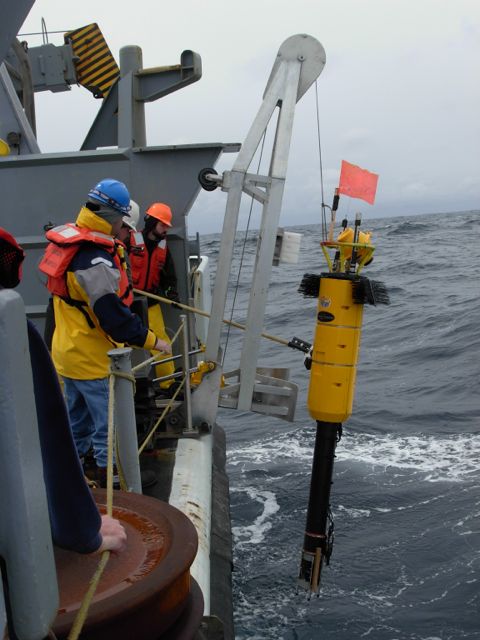 DIMES US2 TN246 on Thomas G. Thompson :
Utilized both OML VMP-5500 instruments, launched from WHOI HRP cradle assembly.
Tested 5 Rockland Scientific XMP Expendable Microstructure Profilers, sampled through a towed fish and ran through a fiber optic tether.
DIMES UK2 JC054 on James Cook
Provided technical support for Southhampton VMP-5500 operations
Profiled with OML VMP-5500 SN008 for 20 casts.
Planned for 2012
DIMES UK3 on James Cook
Will participate with both VMP-5500's. Expected testing of upgraded VMP-5500 with ECM.