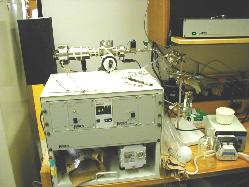 Herbie, a membrane inlet mass spectrometer instrument from Philippe Tortell's laboratory. This machine is designed to measure gases dissolved in seawater.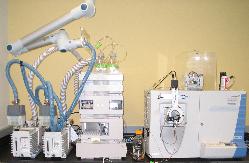 This is a liquid chromotography mass spectrometer used in the Saito lab for proteomics. Samples are first separated by in a column where different compounds have unique retention times, then they are injected into the mass spectrometer.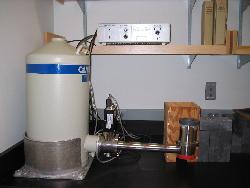 Canberra Gamma Counter. Cylinder contains liquid nitrogen. The sample tray is shown here, but would normally be surrounded by the led bricks shown behind it when the instrument is counting a sample.