Pamela Neubert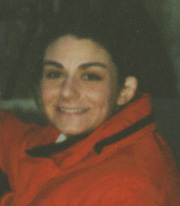 Address: Woods Hole Oceanographic Institution, MS #34, Woods Hole, MA 02543
Telephone: (508) 457-7900
e-mail: parnofsky@ensr.com

Date of Birth: 21 July 1967, U.S. Citizen
Education: B. A., Biology, Salem State College, May 1990
Ph. D., Biology, Northeastern University, September 1996
Dissertation title: A systematic evaluation of the genus Apocyclops (Lindberg, 1942)
Present Status: Guest Investigator, Woods Hole Oceanographic Institution, and Senior Project Manager, ENSR Company, Woods Hole, MA


Research Interests:
Taxonomy and systematics of marine invertebrates including Aplacophora,
Deep-Sea Mollusks and the usefulnes of morphological characteristic for phylogenetic analyses.


Employment History:
Senior Project Manager, ENSR Consulting and Engineeering, 1998-present
Guest Investigator, Woods Hole Oceanographic Institution, 1998-present
Post-Doctoral Fellow, Woods Hole Oceanographic Institution, 1996-1998 (NSF PEET Award 94-109).
Graduate Teaching Assistantship, Northeastern University, 1990-1996.
Part-Time Faculty, Northeastern University, Summer, 1995.
Secondary Education, Grades 9-12, 1988-1990.


Honors and Awards:
Panel Member, National Science Foundation, Research Experiences for Undergraduates (REU), 1996-present.
Treasurer, New England Estuarine Research Society, 1996-present
Assistant Editor, NU Biology, 1994-1995
Sigma Xi National Research Honor Society
Phi Sigma National Biology Honor Society
President, Northeastern University Chapter, 1992-1994,
Vice-president, 1994-1995
Massachusetts Certification in Secondary Education, May 1990


Special investigations and experiences:
Development of computerized specimen database and World Wide Web homepage for aplacophoran mollusks
Workshop and Special Topics on Molecular Evolution, Principal Instructor, Dr. Mitch Sogin, Marine Biological Laboratory, Woods Hole, MA, August 3-22, 1997.
Collection and Identification of Salt Marsh Microcrustacea, Massachusetts Audubon Society (Duxbury, MA), July 1997.
SFDODS Farallon Island Cruise, US Army Corps of Engineers, collection of deep sea bethos using box corer and sediment profile imaging. R/V POINT SUR, October 1998.
GLOBEC Broadscale Cruise, National Marine Fisheries Service, collection and sorting of fish larvae and zooplankton, R/V OCEANUS, OC298, February 1997.
Collection of Aplacophoran Mollusks (Chaetodermacanadense from the Gulf of Maine, R/V Lee, December, 1996.
Histological sectioning and staining of aplacophoran mollusks. September 1996-present.
Allozyme and Cellulose Acetate Techniques, Principal Investigator, Dr. Paul D. N. Hebert, University of Guelph, Guelph, Ontario, September, 1993
Morphological examination of Indonesian copepods in the Genus Apocyclops, Principal Investigator, C. H. Fernando, University of Waterloo, Waterloo, Ontario, N2L 3G1, September, 1993.
Recombinant DNA and RNA methodologies course, INTRON/EXON, Marine Biological Laboratory, August, 1993
Collection of Salt Marsh Cyclopoid Copepods, East and West Coasts of North America, September 1990-present.
University Lectures taught: Environmental and Population Biology


Publications:
Arnofsky, P. The systematic status of the genus Apocyclops. NU Biology. Fall 1994. Vol. 1, No. 1
Arnofsky, P. 1996a. A systematic evaluation of the genus Apocyclops (Lindberg, 1942). Dissertation Abstract. UMI. 9711367.
Arnofsky, P. 1996b. A systematic evaluation of the genus Apocyclops (Lindberg, 1942). Ph.D. Dissertation, Northeastern University. Pp. 244.
Arnofsky, P. 1997. Interview with Dr. Arthur Humes. Monoculus. Number 34.
Blake, J.A. and Pamela L. Arnofsky. Reproduction and larval development of the spioniform polychaeta with application to systematics and phylogeny. In Developments in Hydrobiology. Proceeding of the Meeting on Reproductive Strategies in Marine Invertebrates. Osnabrück, Germany. In Press
Arnofsky, P. Spiomenia spiculata, gen. et sp. nov. (Aplacophora: Neomeniomorpha) collected from the deep waters of the West European Basin. The Veliger. In Press.
Arnofsky, P. MS. Review and Redefinition of the genus Apocyclops (Lindberg, 1942) (Copepoda: Cyclopoida) with the description of a new species, Apocyclops eruberi..
Arnofsky, P. and C.S. Patten. MS. Systematic status of the Genus Spiomenia with description of Spiomenia lolliae, a new species of neomeniod aplacophoran.
Arnofsky, P. Two new species in the genus Spiomenia Neomeniomorpha, Simrothiellidae) collected from the deep waters of the Atlantic. (In preparation).
Arnofsky, P. and E. Ruber. Intraspecific and interspecific morphometric variation in the genus Apocyclops (Copepoda: Cyclopoida). (In preparation).