Announcements
Conferences
The
Ninth Symposium on Harmful Algae in the U.S.
will be held in Baltimore, Maryland, from November 11-17, 2017. Registration is now open, and "early bird" pricing ends on June 30. The dealine for
abstract submissions
is also June 30. Please note that travel awards are available for U.S. students/postdocs, as well as public health and resource managers. Please click
here
for more information.
Websites and Resources

CDC launches reporting system for harmful algal blooms and associated human and animal illnesses
The CDC recently launched a reporting system for harmful algal blooms, as well as a new website with important information for both health officials and the public. The One Health Harmful Algal Bloom System (OHHABS) collects data on harmful algal blooms and associated human and animal illness. This voluntary reporting system is accessible to state and territorial public health partners. OHHABS is an example of One Health surveillance. One Health is an approach that recognizes that human, animal, and environmental health are interconnected, and that human health, animal health, and environmental health communities can more effectively address many linked health challenges by working together. The new Harmful Algal Bloom website provides information about harmful algal blooms and associated illnesses for the general public, including ways that people can protect themselves, their families and their pets.
Courses
IOC Qualifications in identification and enumeration of harmful microalgae
This course is aimed at participants who have some years of practical experience in identification of microalgae. The deadline for applications is 1 April 2017.
Last updated: January 26, 2017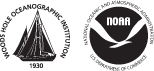 © Copyright WHOI 2007. All rights reserved.
About Us
|
Contact Us
|
Related Links
|
Site Map

The Harmful Algae Page is supported by a National Oceanic and Atmospheric Administration Center for Sponsored Coastal Ocean Research Coastal Ocean Program (NOAA/CSCOR/COP) grant to the National Office for Harmful Algal Blooms at Woods Hole Oceanographic Institution,
Dr. Don Anderson
, Director.