Profile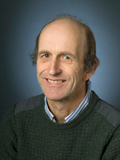 Michael Moore
Senior Research Specialist
Biology
Director, Marine Mammal Center
Office Phone: +1 508 289 3228
Fax: +1 508 457 2169
WHOI Mailing Address:
Woods Hole Oceanographic Institution
266 Woods Hole Rd.
MS# 50
Woods Hole, MA 02543-1050
Education
M.A. Cambridge University, U.K., 1979, Veterinary Sciences
M.B., Cambridge University, U.K., 1983, Clinical Veterinary Medicine
Ph.D. MIT/WHOI Joint Program, 1991, Biological Oceanography
Research Interests
Interaction between humans and marine vertebrates, especially marine mammals: sharp and blunt trauma from ships, chronic trauma from fishing gear, toxicants, habitat quality, and infectious diseases.
[back]