Profile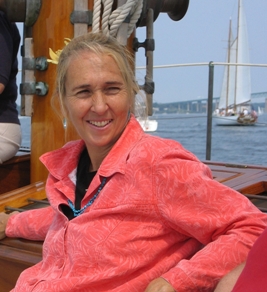 Margaret F. Cook
Senior Research Assistant II
Physical Oceanography
Office Phone: +1 508 289 2468
WHOI Mailing Address:
Woods Hole Oceanographic Institution
266 Woods Hole Rd.
MS# 21
Woods Hole, MA 02543-1050
Education
BOWDOIN COLLEGE
Brunswick, Maine
BA: Biology/Geology.



Research Interests
Maggie has served in several capacities at WHOI:
phytoplankton specialist, biological station chemist,
seagoing and shore-based CTD data manager,
quality control expert, information systems manager,
data archive specialist, and web designer.
[back]