People Directory : Dennis McGillicuddy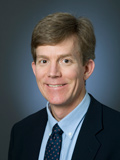 Dennis McGillicuddy
Department Chair
Applied Ocean Physics & Engineering
Office Phone: +1 508 289 2683
Fax: +1 508 457 2194
WHOI Mailing Address:
Woods Hole Oceanographic Institution
266 Woods Hole Rd.
MS# 11
Woods Hole, MA 02543-1050
Education
B.A. Harvard University, 1987, Engineering Sciences
M.S. Harvard University, 1989, Applied Physics
Ph.D. Harvard University, 1993, Earth and Planetary Sciences
Research Interests
Physical-biological interactions in the open ocean and coastal margins; mesoscale dynamics; biogeochemical cycling; zooplankton population dynamics; harmful algal blooms; larval transport; numerical modeling.
[back]