Profile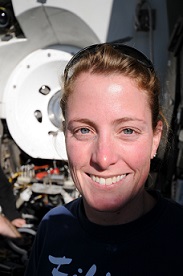 Loral O'Hara
Research Engineer
Applied Ocean Physics & Engineering
Office Phone: +1 508 289 3908
WHOI Mailing Address:
Woods Hole Oceanographic Institution
266 Woods Hole Rd.
MS# 17
Woods Hole, MA 02543-1050
Education
M.S. Aeronautics and Astronautics, Purdue University, 2009
B.S. Aerospace Engineering, University of Kansas, 2005
Research Interests
Development of vehicles that advance our capacity for exploring extreme environments. Areas of specialty include mechanical design and analysis, aero/hydrodynamics, and systems engineering.
[back]