People Directory : John A. Whitehead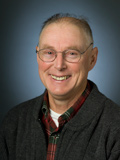 John A. Whitehead
Scientist Emeritus
Physical Oceanography
Fax: +1 508 457 2181
WHOI Mailing Address:
Woods Hole Oceanographic Institution
266 Woods Hole Rd.
MS# 21
Woods Hole, MA 02543-1050
Education
B.S. Tufts University, 1963, Mechanical Engineering
M.S. Yale University, 1965, Engineering /Applied Science
Ph.D. Yale University, 1968, Engineering/Applied Science
Research Interests
Physics of continuous media; laboratory and theoretical modeling of geophysical flows, especially buoyancy-driven flows in the ocean and in the earth.
Research Statement
I seek problems in fluid mechanics relevant to ocean or earth, and in this quest have enjoyed cruises, field trips, and lectures; all in close association with colleagues and students.
Awards
Henry M. Stommel Research Award by the American Meteorological Society, 2007.
Maurice Ewing Medal, American Geophysical Union, 2014
[back]