People Directory : John Trowbridge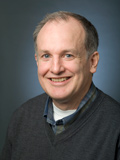 John Trowbridge
Senior Scientist
Applied Ocean Physics & Engineering
Senior Scientist
Office Phone: +1 508 289 2296
Fax: +1 508 457 2194
WHOI Mailing Address:
Woods Hole Oceanographic Institution
266 Woods Hole Rd.
MS# 57
Woods Hole, MA 02543-1050
Education
B.Sc. University of Washington, 1977, Civil Engineering
S.M. Massachusetts Institute of Technology, 1979, Civil Engineering
Sc.D. MIT/WHOI Joint Program, 1983, Oceanographic Engineering
Research Interests
Mechanics of geophysical boundary layers; mechanics of sediment transport; shelf, estuarine, and nearshore processes.
[back]