People Directory : Jim Ledwell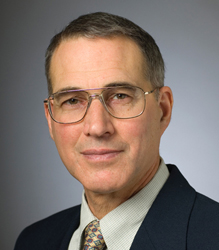 Jim Ledwell
Emeritus Research Scholar
Applied Ocean Physics & Engineering
Office Phone: +1 508 289 3305
Fax: +1 508 457 2194
WHOI Mailing Address:
Woods Hole Oceanographic Institution
266 Woods Hole Rd.
MS# 12
Woods Hole, MA 02543-1050
Education
B.S. Boston College, 1970, Physics
M.S. University of Massachusetts, 1974, Physics
M.S. Harvard University, 1979, Applied Physics
Ph.D. Harvard University,1982, Applied Physics
Research Interests
Mixing and stirring in the ocean and their roles in ocean circulation, the distribution of chemical and biological species, and climate change.
Affiliations
American Meteorological Society
The Oceanography Society
American Geophysyical Union
American Institute of Physics
Awards
Senior Scientist Leadership Prize, WHOI, 2013
Elected AGU Fellow, 2011
Alexander Agassiz Medal, National Academy of Sciences, 2007
Edward W. and Betty J. Scripps Senior Scientist Chair, WHOI, 2002
[back]