Profile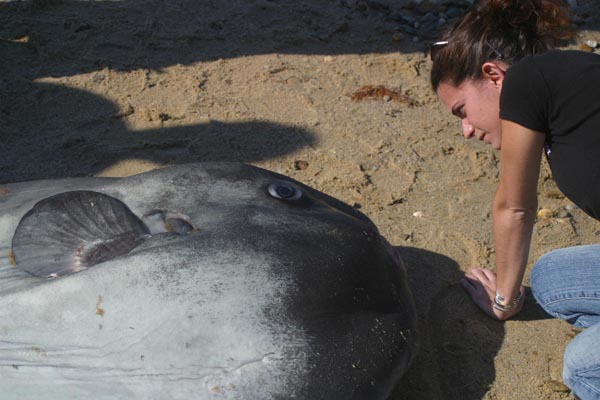 Andrea L. Bogomolni
Research Associate II
Biology
Necropsy Coordinator
Office Phone: +1 508 289 3395
WHOI Mailing Address:
Woods Hole Oceanographic Institution
266 Woods Hole Rd.
MS# 50
Woods Hole, MA 02543-1050
Education
B.A. UC DAVIS 1999 Studio Art; B.S. UC Davis 1999 Wildlife, Fisheries and Conservation Biology (Ecotoxicology) M.A. Boston University Marine Program 2003; Certificate in Core Public Health UCONN/CT Department of Public Health; PhD candidate, UCONN (expected Spring 2014)
Research Interests
Marine animal health, disease and pathology in marine animals, Oceans and Human Health, data management and database development, education and conservation.
Research Statement
I am currently pursuing a PhD in pathobiology and veterinary sciences at the University of Connecticut where I am continuing research on diseases of marine mammals. My objective is to answer the how and why some diseases are able to persist in marine mammals in the context of host susceptibility, effects of stressors and the resulting changes in immune function. I am interested in how these factors might alter overall pathogen shedding to the marine environment and overall health.
Awards
Interdisciplinary Research and training Initiative on Coastal Ecosystems and Human Health
(I-RICH) Graduate Fellowship 2008-2011

Switzer Environmental Leadership Fellowship 2011-2012







[back]