Marco Coolen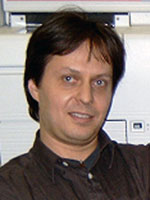 Associate Scientist
Marine Chemistry & Geochemistry
Contact Information
Work: 508 289 2931
mcoolen@whoi.edu
Building: Fye 120A
Mailing Address
Mailstop 04
Woods Hole Oceanographic Institution
Woods Hole, MA 02543
Research Interests
Survival of nucleic acids in Quaternary lacustrine and marine sediments.
Reconstruction of the ancient lacustrine and marine microbial diversity and climate-induced changes of paleoenvironments based on the combined stratigraphic analysis of preserved genes (sedimentary paleogenomics) and traditional proxies (lipid biomarkers and their stable isotopic fingerprints as well as microfossils).
Application of molecular biological tools to study past and contemporary metabolic processes in lacustrine and marine Quaternary environments as well as the prokaryotes and eukaryotes involved in these processes.
Microbial diversity and processes in suboxic zones and extreme environments (i.e. permafrost).
Education
B.Sc.Microbiology, International Agricultural College Larenstein, Wageningen, NL.,1992 M.Sc.Cellular Biology and Microbial Ecology, University of Wageningen, NL., 1996 Ph.D. Molecular Microbial Ecology, Institute for the Chemistry and Biology of the Marine Environment (ICBM), University of Oldenburg, Germany, 2001. Analysis of extant and subfossil microbial communities in Holocene and Pleistocene Aquatic Sediments (advisors: Prof. Dr. J. Overmann and Prof. Dr. H.-J. Brumsack).
Last updated: January 4, 2013