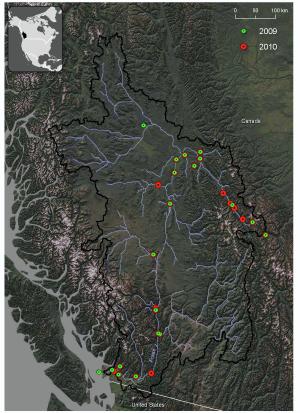 Related Links

The 2010 Fraser River tour


In October 2010 Britta Voss, Katie Kirsch and Bernhard Peucker-Ehrenbrink toured the Fraser River basin for a second time to sample the Fraser and its tributaries under low-flow conditions. We revised many of the locations sampled at medium-flow conditions in July/August 2009, and added a few additional stations in the Rocky Mountain Trench in order to characterize runoff from the Rocky Mountains.

Read the "Taking the Pulse of the Fraser" blog to get the details on our 2010 trip.