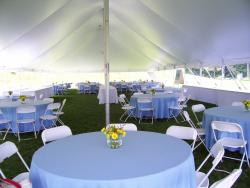 Related Files

Reserving Conference Space
Reserve the conference room or location and time for your function in the Resource Scheduler.

If you do not have a user account in the Resource Scheduler, you may view resource availability by logging in as "guest" and using "guest" as the password. Once you have found a space and time slot that is suitable for your needs, please contact your department administrators or the Meeting Services Coordinator to book the space for you.

When booking a space you will need to have the following information ready:
Desired location

Date and time (start to finish)
Department sponsoring the function
Title of the function
Estimated number of guests
Meeting sponsor and phone number, along with a contact name and phone number (if different from the meeting sponsor)
Reminder: MEETING SPACE ROOM RECONFIGURATIONS
When scheduling your event in our Resource Scheduler, please notice the normal room setup which is shown for your space. By using the dropdown menu you can change it to your desired setup. If you are requesting a change to the normal setup to be performed by Conference Services, please notify Services via email, or by checking Room Reconfiguration in the WHOI Meeting Services menu. This procedure will insure that you have the proper setup for your meeting. Contact Denise Barnett (dbarnett@whoi.edu) if you have questions.
Food and Beverage Services
If you require food or beverage service you may place an order in the Resource Scheduler, or contact the Meeting Services Coordinator. Coffee and other soft drinks are stocked, prepared, and supplied for your event by our Meeting Services staff.
To place a request you will need the following information:
Location and confirmed reservation (with all of the above information)
A WHOI account number (Cost center or Project number)
Food and beverage items requested
Preference in food provider
Set-up details (see list below)
If you choose to make arrangements directly with a caterer, please make sure you have an understanding regarding what services and items he or she will/will not provide for your event. Meeting Services has a limited number of tables, chairs, and table linens available. Please view the WHOI Meeting Services Menu for a complete listing of products and services. Additional items may require rental.



Set-up Details


There are many set-up details to consider when planning your function. Please consider the following when planning your event:



Location, Set-up & Shop Services




Do you need a tent? (arranged through a rental company)
Tables and chairs? Linens or paper goods?
Do you need a grill?
Do you require a special room set up? (i.e. round tables for a dinner, theatre style for a lecture, etc.)
Do you need poster boards, easels or a flip chart?
Do you need audio-visual assistance with having signs made, sound equipment and/or technical support?
Contact Graphic Services Conference Support
Do you need CIS to provide wireless access, laptop, or conference phone?
Do you have special electrical needs (power strips, electricity for a tent) or need to make arrangements for a tent permit? Click on the following link to submit a work order:
http://www.whoi.edu/services/facilities/internal/WorkRequest.htm