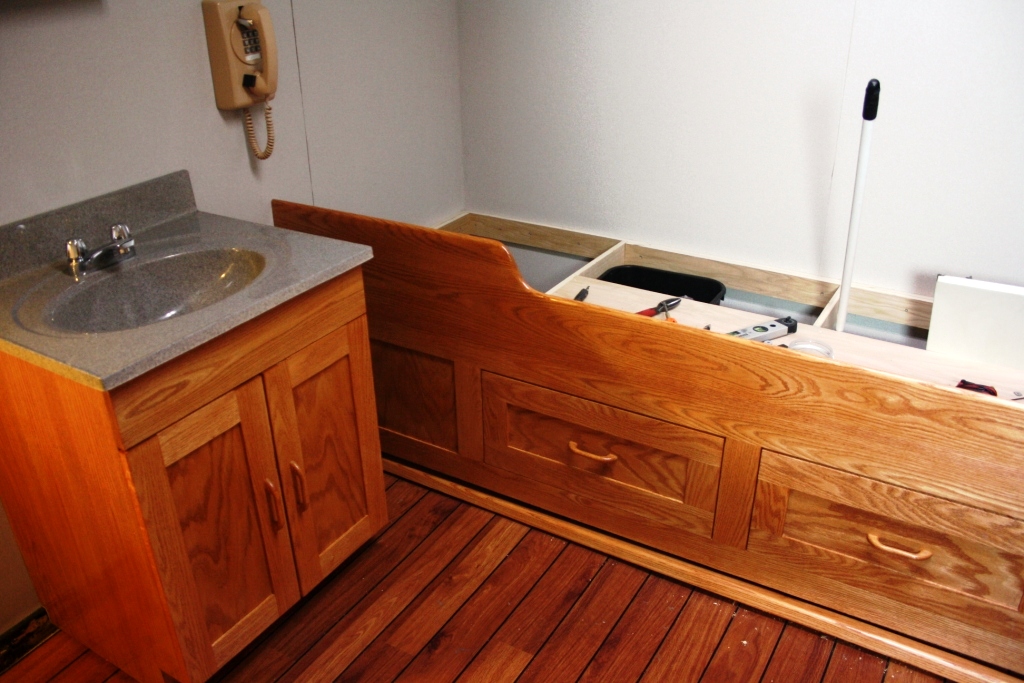 1. A cabin being reworked by Andy Hillier. He's laid all new flooring, and is making all of the furniture to outfit it. Some of the wiring has also been redone, and new wallpaper has been hung.
2. The dresser and end of the bunk.
3. Andy Hillier, the carpenter himself.
4. Detail on a picture frame Andy Hillier made.
5. Wayne Austin and Andy Hillier working in the carpentry ship in the bow of the ship.
6. A shot of the forward lounge, richly decorated with wood.
7. Some wood cabinetry in the forward lab where the WHOI mooring group works – an unusual detail compared to other ships I've sailed on.
8. Hand-carved Orca whales by Leo Rose. Leo has been carving this little pod in his spare time on the ship. He's moved on to a coyote, and next is a snowy owl.