| | |
| --- | --- |
| ITP22 Deployment Operations | |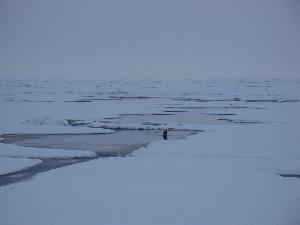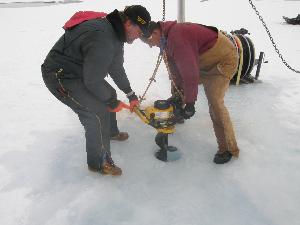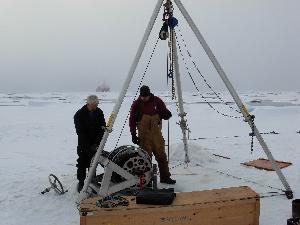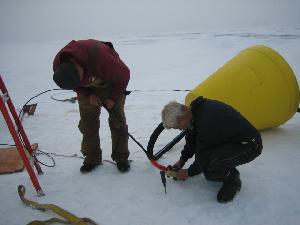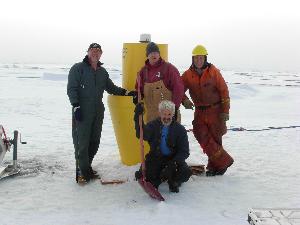 The deployment crew for ITP 22: Krishfield, Dunn, Gary Morgan, and Ostrom in front.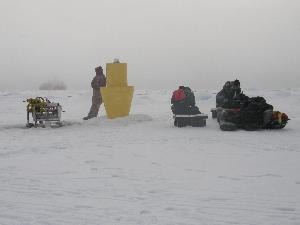 While the two previous ITPs on the JOIS cruise (21 and 23) were deployed on the way north along the 150° longitude line, ITP 22 was the first deployed on the way south along the 140° line, and was the northernmost ITP deployed from the Louis in 2008. The conditions were basically the same as the previous deployments, variable low ceiling and fog. On helicopter reconnaissance, a sturdy-looking ice floe was drilled for thickness (3.52 m), and immediately selected. During the deployment two hours later, it was more difficult to drill the 10.5 inch diameter hole through the last bit because of the drag on the auger blade at the slush ice interface. The deployment took about 2 hours total, and test communications with the profiler from the surface package were normal. In a separate operation, SIMBA-C was installed nearby on the same floe several hours after the ITP was deployed.