Trustees and Corporation Members work together to promote the identity, mission, and standards of excellence of the Institution by sharing time, talent, and personal resources according to individual means. They work as ambassadors and they advocate to increase external recognition and forge new connections that help sustain and increase both public and private support for the Institution. They provide active fiduciary oversight of finances, physical assets, and long range plans to ensure the abiding vitality of the Institution. And they appoint and monitor the performance of executive leadership, standing always ready to advise and offer support in setting goals and priorities.
Officers of the Board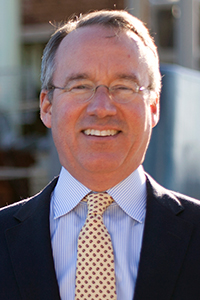 Chairman of the Board of Trustees
David B. Scully
David B. Scully was elected Chairman of the Board of Trustees in October 2015. He was first elected to the WHOI Corporation in 2010 and to the Board in 2012. He has served on the Executive, Investment, Development, and Research and Education Committees, as well as the Access to the Sea Committee and two of the Ocean Institute Committees (Ocean Life and Ocean Exploration). He also co-chaired the President Search Committee in 2014-15.
David is a partner and Chief Operating Officer at Coatue Management LLC, a global investment management firm with ca. $10 billion in assets and offices in New York, Menlo Park and Beijing. It is one of the largest hedge funds focused on the global technology, media and telecommunications industries. Earlier in his career, David worked at IBM, Sanford C. Bernstein & Co., Salomon Brothers Inc., and JP Morgan. He is currently the President of the Prouts Neck Audubon Society.
David graduated from Trinity College with a B.S. in Biology. He worked during college as an Emergency Medical Technician for the Professional Ambulance Service in Hartford, CT. He now lives in New York City with his wife Lisa and their six children.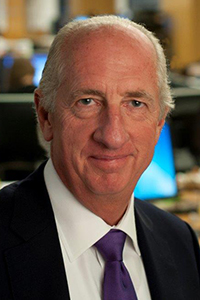 Vice Chairman of the Board of Trustees
Jefferson E. Hughes
Jefferson E. Hughes, Jr. was elected Vice Chairman of the Board of Trustees in October 2015. He was first elected to the WHOI Corporation in 2006 and to the Board in 2012. Jeff is chairman of the Coastal Ocean Institute Committee and also serves on the Development Committee; he led the Ocean Institute Ad Hoc Review Committee in 2013, and was also a member of the President Search Committee, 2014-15.
Jeff is a partner at NewSmith Capital Partners (US) L.P., and a consultant and advisor to the Olayan Group. He is also a partner and director of the Capital Formation Group and a former consultant and director of Merrill Lynch Venture Funds and Private Equity Funds. Earlier, Jeff worked at Merrill Lynch as managing director and chairman of Latin America and Canada operations and as the head of global relationship management for the firm. He is the former Chairman of the Board of Trustees of the Long Island Chapter of the Nature Conservancy.
Jeff holds degrees from Villanova and New York University, and lives in New York City with his wife Karen.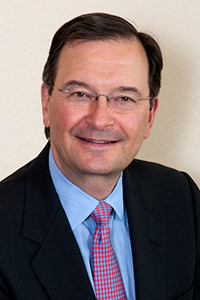 Chairman of the Corporation
Steven G. Hoch
Steven G. Hoch was elected Chairman of the Corporation in October 2015. He was first elected to the WHOI Corporation in 2002 and to the Board of Trustees in 2007. He has served as chairman of both the Nominating and Investment Committees, and has long been a member of the Coastal Ocean Institute Committee.
Steven was a founding partner and CEO of Highmount Capital, a global wealth management firm established in 2002. Highmount recently joined forces with Brown Advisory, where Steven is now a partner. He is a Director of Nestlé SA and Chairman of the American Swiss Foundation. He also served two terms on the National Board of the Smithsonian Institution, and remains active as a Director of the Smithsonian Tropical Research Institute in Panama.
Steven is a graduate of the University of Pennsylvania with a degree in International Relations, and holds U.S. and Swiss citizenships. He lives in Chestnut Hill, Massachusetts with his wife Jane.
President and Director
Mark Abbott, Ph.D.
Mark Abbott is the tenth director and president of Woods Hole Oceanographic Institution, effective October 1, 2015. Prior to arriving at WHOI, Dr. Abbott was Dean of College of Earth, Ocean, and Atmospheric Sciences (CEOAS) at Oregon State University from 2001. He is a pioneer in the use of satellite data to study coupled physical/biological processes.

Dr. Abbott has served in advisory positions to the Office of Naval Research and the National Science Foundation on issues regarding advanced computer technology and oceanography and to the federal government on issues of national security and climate change. He is a past-president of the Oceanographic Society (2013-2014) and is or has served on boards overseeing the Consortium for Ocean Leadership; NEON, Inc., which is constructing the National Ecological Observatory Network for the NSF; and the University Corporation for Atmospheric Research.

In 2006, President George W. Bush appointed Dr. Abbott to a six-year term on the National Science Board, which oversees the NSF and provides scientific advice to the White House and to Congress. In 2011, he received the Jim Gray eScience Award, presented by Microsoft Research and presented to a nationally recognized researcher who has made outstanding contributions to data-intensive computing.

Dr. Abbott holds a B.S. in conservation of natural resources from the University of California, Berkeley, and a Ph.D. in ecology from the University of California, Davis, and has served on the technical staff at the Jet Propulsion Laboratory and as an assistant adjunct professor at the Scripps Institution of Oceanography.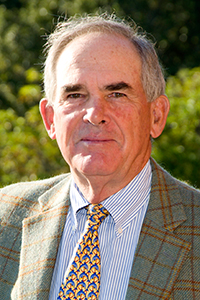 Treasurer
Hardwick Simmons
Hardwick (Wick) Simmons is retired as Chairman and CEO of NASDAQ. Previously, he was President and CEO of Prudential Securities, Inc., and President of the Private Client Group at Shearson Lehman Brothers.
Mr. Simmons is a Trustee of the New Bedford Whaling Museum, and a Director of Raymond James Financial Corp., Lions Gate Entertainment Corp., Stonetex Oil Corp., Invivoscribe Technologies, Inc., and the Women's Tennis Association.
Mr. Simmons holds degrees from Harvard University and Harvard Business School.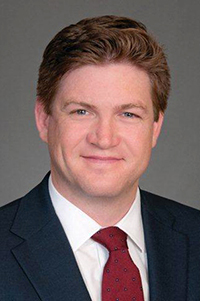 Secretary of the Corporation
Christopher C. Land
Mr. Land is an order of the coif graduate of Tulane Law School. He practiced for over 10 years at international law firms in New York and Boston. Most recently, was a Senior Attorney in Goodwin Proctors' Energy Group and Products Liability Group before joining in-house with longtime client WHOI. Mr. Land also currently sits on the Editorial Board for The Journal of College and University Law.