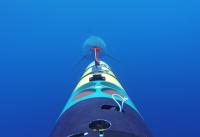 REMUS-100 built at WHOI was specially modified to follow sharks in three dimensional space. However, some sharks insisted on doing the following. 2013 Nov

Amy Kukulya and Roger Stokey led the expedition funded by Discovery Channel as part of the making of 'Jaws Strikes Back' (2014)

(Oceanographic Systems lab, WHOI)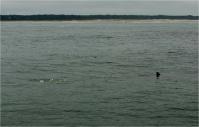 (Big Wave)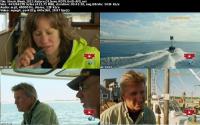 Scene from 'Return of Jaws' 2012, Discovery Channel (Discovery Channel)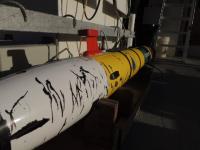 Great White Sharks bite on REMUS AUV, SharkCam (Amy L. Kukulya)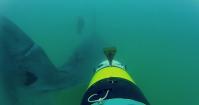 SharkCam REMUS in hot pursuit of a great white shark off of Cape Cod, 2012 (WHOI, OSL REMUS)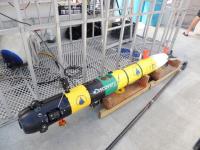 A custume nose was made allowing for 6 cameras to be mounted onto the REMUS AUV, known as SharkCam. Funded by Discovery Channel. (Amy L. Kukulya)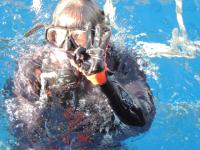 Amy Kukuly gets into the white shark cage in Guadalupe Isle waters in November 2013 (Greg Skomal)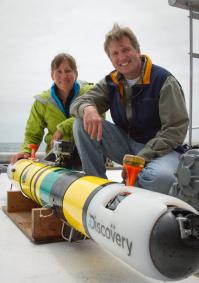 SharkCam on deck with Amy Kukulya and Greg Skomal after a successful track of a great white shark. (Big Wave, 2012)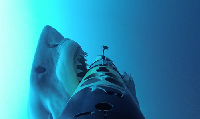 REMUS-100 known as SharkCam is ambushed at depth by a great white shark. SharkCam survived the attacked and kept on with its mission. (OSL, WHOI)




Shark Tracking, Following, and Filming of Sharks and Other Maine Animals with autonomous underwater vehicles (AUVs)

REMUS SharkCam: The hunter and the hunted

Oceanus Article:



Collaborators:
Discovery Channel



Documentaries (Discovery Channel):

Return of Jaws (2013) http://www.imdb.com/title/tt3107572/

-behind the scenes clip 1- https://www.youtube.com/watch?v=xaQTTZEVFD8

Jaws Strikes Back (2014) http://www.imdb.com/title/tt4253670/

- more info- http://www.discovery.com/tv-shows/shark-week/shark-cam/jaws-strikes-back-cam/

Shark Trek (2015)

REMUS AUVs have been designed and enabled with a capability to accurately track, follow and film underwater animals such as basking sharks, white sharks and whales and turtles. We have completed two field seasons of successful expedtions studying sharks and documenting never before seen behaviors. Initial results have been published and were also made into a Discovery Channel show called 'Return of Jaws'. Currently a new production is being made that will air in August 2014. The results are unprecidented.