Featured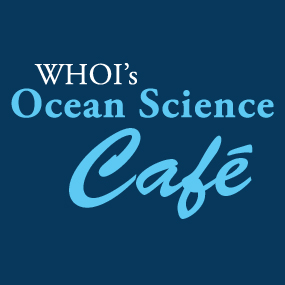 Wednesday, March 28, 2018 • 6:30-8:00 p.m.
Bucatino Restaurant in North Falmouth, MA
Calendar of Events

There will be no seminars today
12:00 PM
There will be no seminars today
12:00 PM
Other Events and Notes of Interest
PEANUT BUTTER CLUB: March 23
Presents the PBS video "The Secret of Tuxedo Park" on Friday, March 23, at noon, in Redfield Auditorium, 45 Water St., Woods Hole. Using his connections, his money, and his brilliant scientific mind, Alfred Lee Loomis, a mysterious Wall Street tycoon and his team of scientists developed radar technology that would arguably play a more decisive role than any other weapon in the war. The "Secret of Tuxedo Park" tells a long-overlooked story of an individual who helped alter the course of history in World War II. Sponsored by the Information Office. Coffee, tea, and cookies served. Donations accepted.
WOODS HOLE FILM FESTIVAL (WHFF)
Presents "Dinner & A Movie" screening series. "Dinner & A Movie" is a monthly series of independent films presented by the WHFF at the Woods Hole Oceanographic Institution's Redfield Auditorium located at 45 Water Street, Woods Hole. The selections include films from the 26th Woods Hole Film Festival, as well as films curated specifically for the series. The series is part of the WHFF'S year-round independent film program. Tickets are $14 per person, $12, for WHFF members, $10 for students and veterans, and are on sale in advance at www.woodsholefilmfestival.org or at the door at Redfield Auditorium. The screening starts at 7:30 p.m., and doors open at 7:00 p.m. On the night of each screening, ticket purchasers may present their e-tickets for discounts and special offers at various restaurants. Participating restaurants include: The Captain Kidd, 77 Water Street, Woods Hole; Quick's Hole Tavern, 29 Railroad Avenue, Woods Hole; Water Street Kitchen and Public House, 56 Water Street, Woods Hole; and the Woods Hole Market, 86 Water Street, Woods Hole. The restaurant purchase is separate from the film ticket. Contact the restaurant directly for reservations or information.
WOODS HOLE PUBLIC LIBRARY: Week of March 19
The library is beginning a new season of "Knitting at the Library." This event takes place twice a month, on the first and third Thursdays, from 4:30 - 6:30 p.m., throughout the winter. Rather than a class, this is a group of people who like to knit. However, all skill levels are welcome. People will be happy to interrupt their own projects to coach others. It is a nurturing environment, in the time-honored manner of neighborliness and encouragement. New participants are welcome to stop in and "try it out." The library will begin a new series of craft workshops for children called "Crafternoons," on all Saturday afternoons at 2 p.m., through the winter. All of the sessions are free, and there will be no charge for materials. All the crafts will be easy enough for young children to do, though attractive enough that children up to age 10 will enjoy making them. As an additional attraction, knitting will always be available for the children, with instructors on hand. Thanks to a grant from the Falmouth Road Race, the library is again offering winter yoga classes for children. Ms. Chelsea Doohan will teach these classes on Saturday afternoons running for six weeks. Children aged nine and under will meet at 1 p.m.; those aged 10 and up, will meet at 4 p.m. She loves working with children, and welcomes parents to attend. She looks forward to the more focused classes made possible by splitting the age groups. Thanks to the grant, this series of classes will be free and open to the public. The next in the "Traditional Craft Workshops" at the library will be a "No Tears Knitting" for beginning adults on March 29, at 7 p.m. The session will be led by experienced teacher and knitter Megan Zottoli, who promises that she will make knitting stress-free for all participants. To make this workshop even more attractive, the library will provide all supplies. People only need bring a will to learn. As always, this workshop is free and open to the public. To register ahead of time, call the library at (508) 548-8961. For more information, visit https://woodsholepubliclibrary.org/.
THE WOODS HOLE DAYCARE COOPERATIVE: March 24
Is hosting an open house for all prospective families on Saturday, March 24, from 9 a.m. – noon. Teachers, parents, and current students will be on hand to give tours of the school and answer any questions. The school provides year-round care for toddlers and preschoolers (ages 21 months - 5 years, 8:30 a.m. – 5 p.m., Monday-Friday). Free snacks will be provided. The school is located at 24 School St., Woods Hole. For more information, please visit the school's website at http://woodsholedaycarecoop.com.
THE WOODS HOLE FOLK MUSIC SOCIETY (WHFMS): March 25
Presents "Amy Gallatin & Stillwaters" on Sunday, March 25. This powerful Americana band was formed when singer and guitarist Amy Gallatin and renowned resophonic Dobro-style guitarist Roger Williams joined forces some years ago. Sharing a mutual love of country standards, these veterans of the New England music scene began serving them up with an acoustic treatment in the bluegrass vein; the result was a toe-tapping blend of heartfelt vocals, soaring harmonies and red-hot picking, traditional yet modern and distinct. The two will be joined on mandolin and vocals by Roger's son JD, a Berklee graduate who complements his father's style perfectly, and by veteran bassist Eric Levenson of Joe Val and the New England Bluegrass Boys and Boston City Limits. The concert begins at 7:30 p.m. Doors open at 7 p.m. Admission is $20, $17 for members – with discounts for, seniors, youth, and children. The Community Hall is handicapped accessible. There is no charge for street parking after 6 p.m. More information is available at www.arts-cape.com/whfolkmusic or by calling (508) 540-0320.
WHOI OCEAN SCIENCE EXHIBIT CENTER & GIFTSHOP
Located at 15 School Street, Woods Hole, is closed for the season and will re-open in mid-April. For more information, call (508) 289-2663. WHOI merchandise is available year-round by visiting our online store at http://shop.whoi.edu/.