Featured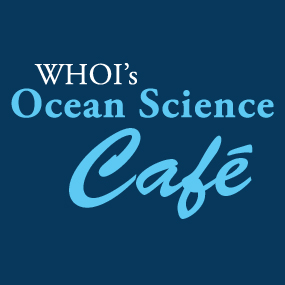 Wednesday, January 31, 2018 • 6:30-8:00 p.m.
Quicks Hole Tavern in Woods Hole
Calendar of Events

Sun
Mon
Tue
Wed
Thu
Fri
Sat
1
2
3
4
5
6
7
8
9
10
11
12
13
14
15
16
17
18
19
20
21
22
23
24
25
26
27
28
Other Events and Notes of Interest
PEANUT BUTTER CLUB: January 26
Presents the video "Extreme Animal Weapons" on Friday, January 26, at noon, in Redfield Auditorium, 45 Water St., Woods Hole. Discover how a secret biological code has shaped nature's battleground. Sponsored by the Information Office. Coffee, tea, and cookies served. Donations accepted.
WOODS HOLE FILM FESTIVAL (WHFF)
Presents "Dinner & A Movie" screening series. "Dinner & A Movie" is a monthly series of independent films presented by the WHFF at the Woods Hole Oceanographic Institution's Redfield Auditorium located at 45 Water Street, Woods Hole. The selections include films from the 26th Woods Hole Film Festival, as well as films curated specifically for the series. The series is part of the WHFF'S year-round independent film program. Tickets are $14 per person, $12, for WHFF members, $10 for students and veterans, and are on sale in advance at www.woodsholefilmfestival.org or at the door at Redfield Auditorium. The screening starts at 7:30 p.m., and doors open at 7:00 p.m. On the night of each screening, ticket purchasers may present their e-tickets for discounts and special offers at various restaurants. Participating restaurants include: The Captain Kidd, 77 Water Street, Woods Hole; Quick's Hole Tavern, 29 Railroad Avenue, Woods Hole; Water Street Kitchen and Public House, 56 Water Street, Woods Hole; and the Woods Hole Market, 86 Water Street, Woods Hole. The restaurant purchase is separate from the film ticket. Contact the restaurant directly for reservations or information.
THE WOODS HOLE FOLK MUSIC SOCIETY (WHFMS): January 28
Presents "Bill Staines" on Sunday, January 28. A Bill Staines concert is delightfully familiar territory for longtime WHFMS concertgoers. Bill performed during our first season and has returned every year since. Over those four decades he also became nothing short of a folk music legend, writing a plethora of contemporary American classics that have been covered by the likes of Peter Paul & Mary, Makem & Clancy, Jerry Jeff Walker, Nanci Griffith, and others. He is our beloved New England Cowboy, a national treasure, a beautifully subtle left-handed guitarist, a singer and storyteller whose music tells the story of America from explorers in the Yukon to on-the-road truckers, young couples in love, and animals who harmonize. He's guaranteed to warm hearts of any age and to get you singing along. Be there, bring friends, family, and grandkids -- and especially your singing voice. The concert begins at 7:30 p.m. Doors open at 7:00 p.m. Admission is $20, $17 for members – with discounts for, seniors, youth, and children. The Community Hall is handicapped accessible. There is no charge for street parking after 6:00 p.m. More information is available at www.arts-cape.com/whfolkmusic or by calling (508) 540-0320.
LUNCH AND LEARN: January 24
Join us for a "Lunch and Learn" on January 24, at 12:15 p.m., in Carriage House. Kelly Cota, owner of Wicked Watts, the vendor presently installing LED fixtures in Clark Building, will be the speaker. Come learn about the latest LED lighting technologies and fixture upgrades - samples will be on display. Sponsored by WHOI's Sustainability Task Force. For more information, visit: http://www.whoi.edu/website/sustainability/home.
WOODS HOLE PUBLIC LIBRARY: Week of January 22
The library is beginning a new season of "Knitting at the Library." This event takes place twice a month, on the first and third Thursdays, from 4:30 - 6:30 p.m., throughout the winter. Rather than a class, this is a group of people who like to knit. However, all skill levels are welcome. People will be happy to interrupt their own projects to coach others. It is a nurturing environment, in the time-honored manner of neighborliness and encouragement. New participants are welcome to stop in and "try it out." The library will begin a new series of craft workshops for children called "Crafternoons," on all Saturday afternoons at 2:00 p.m., through the winter. All of the sessions are free, and there will be no charge for materials. All the crafts will be easy enough for young children to do, though attractive enough that children up to age 10 will enjoy making them. As an additional attraction, knitting will always be available for the children, with instructors on hand. A new book group is forming at the library. This group will spend five-months discussing the newest translation of The Odyssey. The discussions will be led by librarian Kellie Porter. She plans to break the book up into sections, stopping to compare translations of key passages along the way. Various well-respected translations will be read and compared, including Fagles and Fitzgerald, among others. The group will meet on the last Thursday of the month, January-May, at 4:00 p.m. The first discussion will be on Thursday, January 25. It is suggested that since library copies are limited and the group will be spending so much time on it, group members will want to consider purchasing a copy. The library will be making a group order through Eight Cousins, but needs a firm count, so those interested should call the library to register and order a book as soon as possible. Interested participants may call the library at (508) 548-8961 or email whpl_mail@clamsnet.org. The library will begin its annual series of Winter Craft Workshops in late January. Local resident and proficient needle-woman Martha Adams will lead a series introducing beginners to needlepointing. The first session will be on January 25; the classes will continue through the following three Thursday afternoons starting at 2:30 p.m., and lasting about one hour. The project she has chosen for this class is small and simple enough to be finished by absolute beginners within the designated time period. It is making a needlepoint coaster depicting a letter of the nautical alphabet. All materials will be provided. Although the class is offered free of charge, a small materials fee will be payable at the first session. To register, call the library at (508) 548-8961. Future workshops will feature knot tying with Captain Steve Wagner, and basket making with Barbara Douglass. Details are forthcoming
WHOI OCEAN SCIENCE EXHIBIT CENTER & GIFTSHOP
Located at 15 School Street, Woods Hole, is closed for the season and will re-open in mid-April. For more information, call (508) 289-2663. WHOI merchandise is available year-round by visiting our online store at http://shop.whoi.edu/.