| | |
| --- | --- |
| 1. Accurate assessment of oceanic primary production | |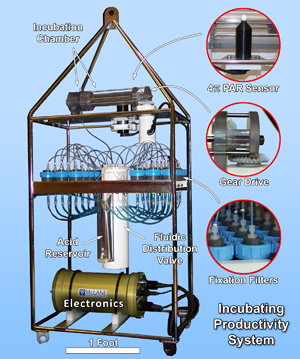 Fig. 3. Photograph of a prototype of the incubating productive system (IPS).

Related Files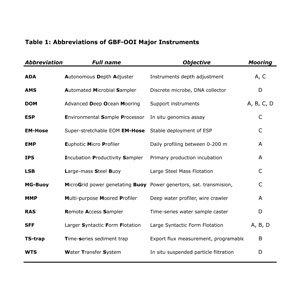 Table 1. Abbreviations of GBF-OOI Major Instruments

Quantifying global ocean primary production (PP) remains a formidable yet pressing challenge for our understanding of the role of the oceans in the Earth's carbon cycle. Constraining global PP is also urgently required in order to assess the capacity of the oceans to feed the rapidly growing human population. Many layers of difficulty confront ocean scientists seeking to derive an accurate global assessment of oceanic PP. We believe these hurdles can be surmounted, and that this scientific goal can be reached in the coming decade through the coupling of novel technologies for quantification of in situ PP with broader scale information on ocean productivity from remote sensing. Specifically, the combination of a novel autonomous time-series incubation device (here termed "Incubation Productivity System", IPS) (indices of technical abbreviations are available in Table 1) (Fig. 3) with in situ operating Rapid Repetition Rate fluorometers (FRR; Kolber et al., 1993) for tracer incubation and fluorometric assessment of net and gross primary production, which if deployed throughout the entire euphotic zone, would yield high-temporal resolution and depth-integrated assessments of primary productivity at the key ocean stations targeted by the Global OOI, (and potentially also at other ocean observation sites). Combining this contextual observational data with improved ocean color observation and modeling efforts (Werdell, 2009) would enable construction of robust model-based estimates of PP for the global ocean.

Major improvements in the accuracy of EP are possible by coupling improved constraints on PP with increasing the intensity and frequency of flux and particulate measurements in the mesopelagic zone and by acquiring spatially comprehensive, synoptic measurements of organic carbon fluxes to, and through, the mesopelagic and bathypelagic ocean. Coupled with parallel observations of biological community variability, this will greatly improve both our understanding of the overall controls on the biological pump, and our ability to predict how it may respond in the future.

An IPS system has been developed which enables time-series, in situ assessments of biological productivity via incubations with C, N and O stable isotopic labels (Taylor et al., 2010; in preparation) and that can be pre-programmed to operate at specific time intervals or triggered by independent sensor commands (e.g., in response to an increase in productivity as detected from satellite imagery). The IPS is currently capable of performing 48 discrete incubations during 12 months of unattended deployment. FRR fluorometers (commercial version, Chelsea Instruments) and a lower power, long term, mooring compatible version in development (Z. Kolber) can provide intercalibrated estimates of phytoplankton physiological state and primary production on a high resolution temporal basis.

Deployment of a vertical array of several synchronized IPS & FRR systems for up to one year, would provide depth-integrated, temporally-resolved assessments of epipelagic zone productivity every 15-days (incubation) or significantly less (FRR) spanning an annual cycle (Mooring A). Utilizing multi-isotopic tracers and the same time-course sampling technology, the IPS can also provide information on production rates of particulate inorganic carbon, PIC (i.e., CaCO3 in coccolithophorids) and particulate silica, PSi (SiO2 in diatom frustules). This information will be invaluable for investigating ocean alkalinity, acidification, and for assessment of the ballasting role of different inorganic phases in relation to the biological pump. A second development that is crucial for in situ measurements of surface ocean biological productivity, and for establishing links between field data and satellite-based ocean color observations, are mooring capabilities for precise deployment of instrumentation within the euphotic layer. New electro-mechanic technology (Automatic Depth Adjuster; ADA) is near completion that precisely (± 0.5 m) maintains instruments such as the IPS within 15 m of the ocean surface.

Kolber, Z. S., Prasil, O. and Falkowski, P. G. (1998) Measurements ofvariable chlorophyll fluorescence using fast repetition rate techniques: defining methodology and experimental protocols. Biochim. Biophys. Acta, 1367, 88–106.

Werdell, P. J., 2009. Global bio-optical algorithms for ocean color satellite applications. EOS Transactions AGU, 90, 4.