| | |
| --- | --- |
| Letter from Laurence P. Madin, Director of Research | |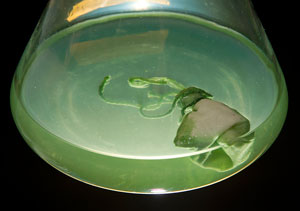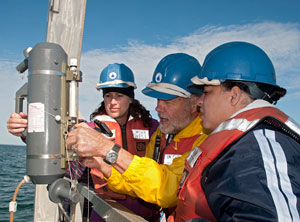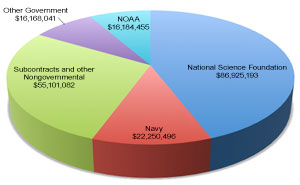 2011 Research Funding

If you ask WHOI staff about their work, you might get a range of answers, but most would describe what we do here as basic research in ocean science – investigating how the ocean functions from the perspective of its physics, chemistry, geology and biology, or as we might think of it today, its 'physicomicrobiogeochemistry'. They are motivated by a desire to understand fundamental mechanisms and use that knowledge for broader understanding of the Earth and its diverse inhabitants. However, we also conduct much more applied research and engineering, whether for an immediate societal problem or a client with particular needs. Recent examples include our deep-sea search and survey work for the Air France crash and the Titanic wreck site, our contract to look for biomolecules effective against cystic fibrosis, and our continuing work on the aftermath of the Gulf oil spill.
While answering immediate needs, this kind of research also contributes significantly to our basic knowledge. It may open new opportunities, support additional facilities and people, or help develop new methods or operational experience. Viewing the range of activity at WHOI in recent years it's apparent that our work fits at many places along a spectrum from pure, curiosity-driven science to contractual jobs for clients at the other. The flexibility of our funding structure means that individual scientists, students, engineers and technicians can work at many points on this spectrum according to their interests, the problem at hand, and the funding available. Often the difference between basic and applied research is only the distance in space and time between a discovery and its useful application somewhere.
In its 8 decades WHOI has moved back and forth on this research spectrum, from academic studies of plankton and fish in early years to intensive focus on military needs during WW II, to the postwar advent of federally funded research from NSF. Whatever initiates the work, we are good at asking questions, researching answers, and then building and applying solutions. This versatility puts us in a strong position to broaden and strengthen our funding beyond traditional government sources. At a retreat in early 2011 WHOI leadership explored ways we might foster this, and since then we have made progress in diversifying our portfolio both in the government sector and the newer territory of technology transfer and industrial partnerships.
There is both promise and risk in this new territory. The private sector can offer opportunities and money, but may have different values and motivations, including their view of academic freedom and intellectual property. In fact, we saw both aspects in our relationship with BP during 2011. In September we gave a very well-received course in marine science for 20 BP technical experts from around the world, and in December we were served a subpoena by BP demanding all our data and deliberations for some of the work our staff did during the Deepwater Horizon blowout.
So we need to explore new opportunities and partners carefully, never forgetting our fundamental values of free academic inquiry, but not being afraid to see where else our knowledge and skills can take us. There is much that ocean science and engineering at WHOI can contribute to the well-being of society, sometimes right away, sometimes years from now. The right mixture of government, philanthropic and industry support could let us do that while stabilizing our funding base and strengthening the culture of independent and creative research that have made WHOI a world leader for the last, and the next, 80 years.